I am an unapologetic consumer of celebrity gossip. There is nothing that delights me more than the tangled webs our stars weave before our very eyes. The joy I get from a new installment in The Cut's gossip column, or from an Instagram stalk that makes me aware that the creative directors of Bumble are sisters, and also the daughters of musician David Foster, who is currently dating the actress/singer Katharine McPhee, who is younger than said creative directors, and that 69-year-old Foster is newly divorced from Yolanda Hadid, of Housewives/being Bella and Gigi's mom fame.
Tangled webs, I tell you.
Sometimes, though, my trawls through gossip columns do not result in fun romps, but rather the acquiring of haunting information. Because celebrities love to date each other. And they love to tell tabloids about it.
Some of these pairings are haunting simply for the combination of people they are, and some of them are haunting for the sheer depth of information available. Either way, I can't stop thinking about any of them.
CHER AND TOM CRUISE
c. 1985/1986
I don't know why we, as a society, don't spend every second of every day reflecting on the fact that, in the 1980s, Cher and Tom Cruise had a fling, but I've long taken issue with the priorities here in the United States of America. Regardless, they dated, and Cher (who is 5'9 and now 72) said that Cruise (who is allegedly 5'7 and now 56, and is definitely an alien) made it to the top five list of her best lovers. Okay.
SHIA LABEOUF AND RIHANNA
2007
There is a particular interview that Shia Labeouf did with Playboy in 2009 that is simply filled with emotionally scarring information. In this single Pulitzer-worthy piece, Labeouf makes the following statements: that "Somewhere in the Disney vaults there's video footage with [his] penis in it"; that Amber Tamblyn in specifically the Sisterhood of the Traveling Pants movies was the best actor working in Hollywood; that his mother is the "sexiest woman [he] know[s]"; and, perhaps worst of all, that he went out with Rihanna in 2007 at her behest. I don't want to live in a world in which Rihanna has sought out the company of Shia Labeouf. Then again, in a single 2011 Details profile, Labeouf claimed both to have had an affair with Megan Fox (while she was dating the man she married, and who she was married to while he made that claim) and to have gone out with Hilary Duff, resulting in the worst date either of them had ever been on. So maybe Shia was just born to release chaos unto my life.
JACK ANTONOFF…JUST IN GENERAL
1984-present
While I love the Love, Simon album as much as the next girl, I have always been at a loss for the alleged unshakable sexual appeal of Jack Antonoff. Remember early last year, when Antonoff split from Lena Dunham and seemed to be simultaneously dating Lorde and that Instagram model? Remember the Twitter thread conspiracizing Antonoff cheated on Dunham with Lorde and the whole Melodrama album was about their affair? Remember how Dunham read that thread? Remember how a pre-fame Antonoff, in the early 2000s, took Scarlett Johansson to high school prom? Because I do. I remember all of it.
EVERYTHING CHRIS MARTIN AND GWYNETH PALTROW
2002-2016
It's hard for me to choose just one Chris Martin/Gwyneth Paltrow pairing for this list, because all of them haunt me so profoundly. Chris and Gwyneth consciously uncoupled; they have two children together named APPLE and MOSES, who in childhood were permitted a single treat per week; each of them is insufferable in a unique, separate way. Martin has been quietly dating Dakota Johnson for what seems like eons, and NO ONE IS TALKING ABOUT IT. Gwyneth just married a Glee producer, whom she met while very married. But of all the things related to this power couple that stick with me, the fact that Chris Martin and Jennifer Lawrence have dated jars me most of all.
RYAN REYNOLDS AND ALANIS MORISSETTE
2002-2007
Before Ryan Reynolds and Blake Lively were united, on a plantation, under the eyes of God and the law, in a scenic area where people were enslaved, bringing together two of America's most gorgeous faces, in the same place unspeakable horrors were committed, Reynolds spent four years dating Alanis Morissette. Which is just something fun to think about, when you're not actively remembering that Reynolds and Lively got married in on the very ground crimes against humanity were systemically committed 150 years ago.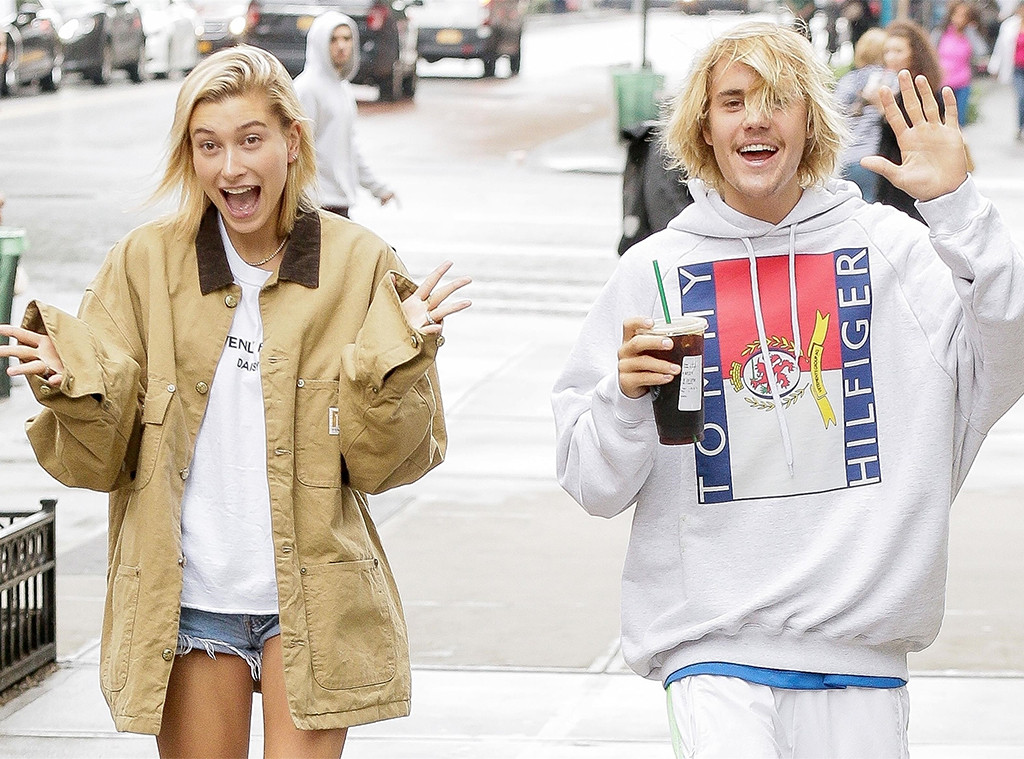 JUSTIN BIEBER AND HAILEY BALDWIN
2016-present
This is not simply the remnants of the thirteen-year-old Belieber within me lashing out. I have mostly resigned myself to the existence of this relationship, and I wish these trendily God-fearing youths well. However, I will never in my life forget a certain piece of information spread by my favorite writer of all time, Caity Weaver. While Weaver profiled Bieber for GQ, the duo entered his hotel room to find Baldwin sitting. On the bed. Doing nothing. The TV off, her phone nowhere to be seen, no hobbies or any real actionable objects nearby. Apparently she just waited, like an android or non-Toy Story toy, for Bieber to enter. So she could power up. BECAUSE SHE IS A ROBOT.
JAI BROOKS & ARIANA GRANDE AND PETE DAVIDSON & KATE BECKINSALE
2012-2014; 2018; 2019-present
Like Chris and Gwyneth, just about everything about Ariana and Pete haunts me. The quotes, the anecdotes, the stand-up bits, the tweets, the Instagram videos — it's all too much. While Pete Davidson was inarguably the grosser half of the couple, they were both terrible, which is why it's not surprising that this relationship isn't the only aspect of either's history that will stay with me forever. In 2012, when I was 14 and invested in Australian prank YouTube group The Janoskians, Ariana Grande was still on some Nick show or other and dating Jai Brooks, one half of the set of twins that in turn made up one half of the Janoskians. They broke up when Brooks accused her of cheating on him with frontman of the world's most mediocre boy band/sloth from Ice Age lookalike Nathan Sykes. Also, Pete Davidson, who resembles any given ruffian inexplicably hanging out in your hometown mall, is currently dating beautiful grown woman Kate Beckinsale.
The world works in mysterious ways.
BONUS PAIRINGS ON WHICH TO REFLECT