The best reading season is inarguably fall. Summer is sometimes nice for reading outside, except that actually it's super hot and sweaty and buggy and awful. People glorify "beach reads," but books get all sandy and suncreen-y and warped just from being near the ocean, I guess. (Insert Danny from The Mindy Project shouting "I fear the ocean out of respect" here.) Reading in the winter is terrible because it's constantly freezing, and if you're wrapped in a blanket, your hands are exposed in order to hold the book. Unless you're in possession of a Snuggie™, months of suffering ensue. And spring is mostly just Winter: The Sequel.
But fall…fall is the best. It's a mix of nice days—you can read outside and the trees are pretty!—and brisk days—you can read inside and be super comfy! Also, hot beverages make their triumphant return, and everyone knows that there is no better way to read than with a cup of coffee/tea/cocoa/cider.
Luckily, there are also a ton of books that fit perfectly with fall. Whether they take place during the season, are ideal to curl up with, or just feel cozy and atmospheric, some books just scream "autumn." (And not just because they're thrillers or horrors and therefore feel Halloween-y. That's the coward's way out of a fall recommendation list. No, we're going genre by genre.)
YOUNG ADULT
The Hazel Wood
Author: Melissa Albert
Genre: Fantasy, Young Adult
Series?: More books set in this world are forthcoming.
This is a dark, twisty, suspenseful YA fantasy centering around an oldish book of creepy fairytales called Tales from the Hinterland. We follow Alice, whose estranged grandmother wrote the book. When Alice's mother disappears, all she leaves behind is a note: "Stay away from the Hinterland." Dun dun dun!
Find it on Amazon and Goodreads
Read my review
Harry Potter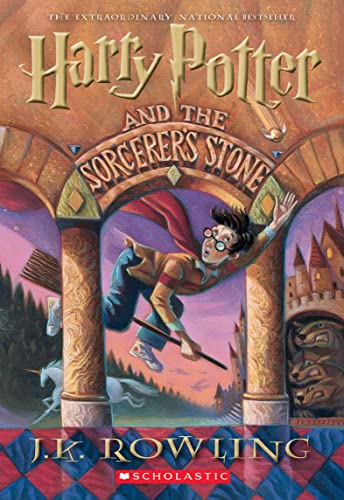 Author: JK Rowling
Genre: Fantasy, Young Adult
Series?: Yes, and if anyone who needed to know that after living under a rock for 20 years has any more questions, I'd be happy to answer them.
One of my hotter takes is that I don't think the Harry Potter series is worth, you know, twenty years' worth of fangirling and cosplaying and waiting in lines to see/read/experience things. However, I do think that the first three books in this series are perfect for fall rereads. (Some people say they're winter reads; don't listen. They begin in the fall, and the fall is when you should read them.)
Find it on Amazon and Goodreads
Read my review
Fangirl
Author: Rainbow Rowell
Genre: Young Adult, Contemporary, Romance
Series?: No! But there is a spinoff.
If you're looking for a sweet romance, OR a means of reopening the wound of all your new-college anxieties, only to have it stitched back up and then get a big ol' hug, OR an ode to seasonal drinks at coffee shops everywhere, OR myriad other things, this is the book for you. Carry On, by the same author, is a Harry Potter-esque fantasy based on a series of books that exists within this one, and is also very fall-like.
Find it on Amazon and Goodreads
Read my review
GENERAL AND GENRE FICTION
The Ocean at the End of the Lane
Author: Neil Gaiman
Genre: Fantasy, Horror, Magical Realism
Series?: No
Neil Gaiman is basically the king of Halloween, and also fall in general, and also just writing because have you read this guy's books? It's hard to pick one that feels the most autumn-y, but The Ocean at the End of the Lane is atmospheric and short enough to read in a sitting and also creepy in a whole new way.
Honorable Mentions: The Graveyard Book; Coraline
Find it on Amazon and Goodreads
Read my review
All the Light We Cannot See
Author: Anthony Doerr
Genre: Historical Fiction, War Fiction
Series?: No
I am personally very susceptible to the appeal of a really long historical fiction book in the fall. There's something cozy about them. This Pulitzer Prize winner has slow-moving charm to it, and will break your heart in the exact same way. For suffering and heartbreak that's a little more hit-you-over-the-head, try Kristin Hannah's The Nightingale.
Find it on Amazon and Goodreads
MYSTERY & THRILLER
Murder on the Orient Express
Author: Agatha Christie
Genre: Mystery, Classics, Crime, Detective Fiction
Series?: Christie has written a ton of other books following the same character, but they can be read as standalones.
Probably every Agatha Christie book is perfect for fall, but this is the only one I've read. Also, it takes place on a train, and that feels fall-ish to me for some reason. Half the fun of this comes from the twist, and also another good chunk of the fun from how short it is. So revel in those things.
Find it on Amazon and Goodreads
Read my review
Every Heart a Doorway
Author: Seanan McGuire
Genre: Fantasy, Mystery, Young Adult, LGBT, Magical Realism
Series?: Yes, but they act kind of as standalones
You will never, in your life, read another book like this book. This is a murder mystery but also takes place at a school for children who came back from fairytale worlds. Think Lucy getting back from Narnia and getting murdered while Edmund tries to crack the case.
Find it on Amazon and Goodreads
Read my review
Sharp Objects
Author: Gillian Flynn
Genre: Mystery, Thriller, Crime
Series?: No
If you didn't read this in time to watch the miniseries, get to it now. This book takes place in dead summer, but is so dark and twisted and creepy that it feels way more like a fall read. It's also my favorite Gillian Flynn book, and my opinion counts times infinity.
Find it on Amazon and Goodreads
Read my review
CLASSICS
In Cold Blood
Author: Truman Capote
Genre: Nonfiction, Classics, True Crime, Mystery
Series?: No
This is one of the greatest true crime books of all time. After tremendous amounts of research and years of work, Truman Capote constructed the narrative as if he were writing a novel, so this feels as much like a crime novel as it does a real account. The combination of the fall murder it investigates, the writing style, and the movement of the plot make this book perfect for fall.
Find it on Amazon and Goodreads
Read my review
Jane Eyre
Author: Charlotte Brontë
Genre: Classics, Romance, Gothic
Series?: No
I just reread this book very slowly over the course of about two months, and it was perfect. The writing is so atmospheric and the book itself is so cozy. There are hints of mystery and even horror that contribute to that feeling, since it is Gothic – but also, this is just a beautifully written classic, and that always feels fall-like to me.
Find it on Amazon and Goodreads
Read my review
Dracula
Author: Bram Stoker
Genre: Classics, Horror, Gothic
Series?: No
Okay, so this one isn't the most original, but come on. Dracula is the perfect book for the season. There's horror and fantasy and vampires, plus the nineteenth-century Gothic language that seems to fit the most with this season. And also, again: vampires.