We've reached that time of year again. Tis the season of apocalyptic cold, delicious hot beverages, and songs that are only played for one month out of the year. But most importantly, it's time for yearly wrap ups. There are approximately one billion book awards. It is genuinely impossible to keep track of them all.
So for anyone who makes it their business to read all of the variously-determined best books of the year, I've made a compilation of the big winners. This list includes the prestigious (the National Book Award; the Pulitzer Prize), the popular (the Goodreads Choice Awards), and those that are a mix of the two (the John Newbery medal; the New York Times best books).
Find the twelve best fiction, nonfiction, young adult/children's, and poetry books of the year below.
FICTION
Sing, Unburied, Sing by Jesmyn Ward
2017 National Book Award Winner for Fiction and the New York Times; Top 10 Best Books of the Year
Jesmyn Ward wrote a book in 2013 and it won the National Book Award. Then she took a quick four-year breather, wrote a book this year, and won the National Book Award again. She is the most talented and successful person in the world, probably. Sing, Unburied, Sing is the story of a Southern family, as well as the stories of race, America, struggle, and hope.
The Underground Railroad by Colson Whitehead
Winner of the Pulitzer Prize for Fiction
The Pulitzer prizewinners are announced in April, so unless you spent the spring living under a rock you have probably heard of this one. The Underground Railroad follows the escape of two slaves in an altered history in which the underground railroad is a literal railroad underground. It explores questions relating to race, history, and oppression.
Little Fires Everywhere by Celeste Ng
Winner of the Goodreads Choice Award for Fiction
If I've learned one thing from compiling this list, it's that people love stories about families. This book follows a few of them, as one couple's attempt to adopt a Chinese-American baby divides an entire community. Lots of gossip and drama and secrets in this one.
NONFICTION
The Future is History by Masha Gessen
2017 National Book Award Winner for Nonfiction
It is suuuuper not surprising that this book would be an awards darling this year. Written by Vladimir Putin's biographer, The Future is History follows Russia's descent into autocracy as told through the lives of four people with great aspirations and great expectations upon them. It's a cautionary tale, in other words, and people a) are freaked and b) love it. As if 2017 weren't Russia-centric enough.
Evicted: Poverty and Profit in the American City by Matthew Desmond
Winner of the Pulitzer Prize for General Nonfiction
This guy's a sociologist at Harvard and a MacArthur Genius grant recipient, so, uh. Reliable source. Desmond follows eight families in the poorest parts of Milwaukee and discovers the role that eviction, and the high housing costs that cause it, plays in modern American poverty.
How to be a Bawse: A Guide to Conquering Life by Lily Singh
Winner of the Goodreads Choice Award for Nonfiction
Hard to believe this is even in the same realm of existence as the prior two, but yes. They are the same genre. Written by YouTube star Lilly Singh (username ||Superwoman|| – do not forget the very important vertical lines), How to be a Bawse is a self-help book that promises to help you become just as confident/goal-reaching/smiley as Lilly herself. In other words, a bawse. So go get those millions of YouTube subscribers – they're yours by right.
YOUNG ADULT/CHILDREN'S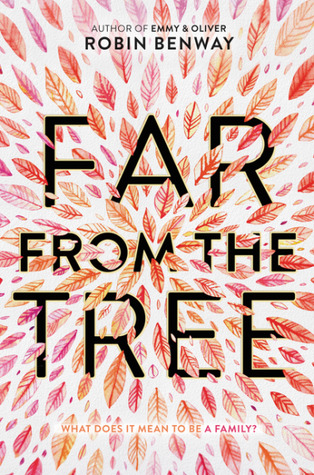 Far from the Tree by Robin Benway
2017 National Book Award Winner for Young People's Literature
Benway's newest is a young adult contemporary following three biological siblings adopted into different families. As one puts her own baby up for adoption, she decides to track down her biological brother and sister, launching all three into questions of what family really means.
The Girl Who Drank the Moon by Kelly Barnhill
Winner of the John Newbery Medal for most distinguished children's book
Barnhill's The Girl Who Drank the Moon is a children's fairytale about Luna, who was accidentally fed moonlight by a witch when she was a baby, thus granting her magical powers. As she approaches her thirteenth birthday, the powers begin to emerge, and Luna must learn to use her new skills, and to protect those around her. (So it's a coming of age thing except with magic.)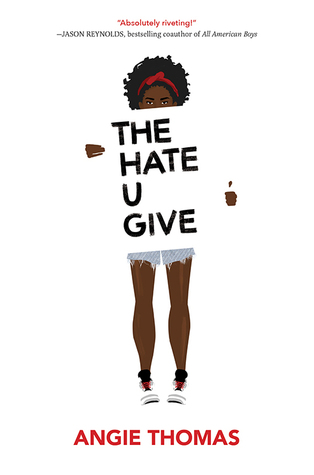 The Hate U Give by Angie Thomas
Winner of the Goodreads Choice Award for Young Adult Fiction
Now, we must all say a silent prayer to whatever higher power we may believe in/the Internet/those who cast a vote/the entire literary industry that this book won. Instead of John Green. That man's life is full enough and I am grateful this award went to a book that MEANS SOMETHING. Inspired by the Black Lives Matter movement, The Hate U Give follows Starr, a sixteen-year-old black private school student who witnesses the death of her unarmed friend at the hands of a police officer.
POETRY
Half-Light by Frank Bidart
2017 National Book Award Winner for Poetry
Half-Light is a collection of all of Frank Bidart's poetry, written over the course of four decades. As a poet, Bidart focuses on the human voice in all its diversity, allowing even the most terrible the same empathetic understanding. Bidart concludes the collection with a new volume, one filled with ruminations on his own life.
Olio by Tyehimba Jess
Winner of the Pulitzer Prize for Poetry
Tyehimba Jess's Olio weaves fact and fiction to detail the lives of African American performers from the Civil War up to World War I. The result is a look at the struggles of black artists to resist minstrelization, and the resilience it took to keep going.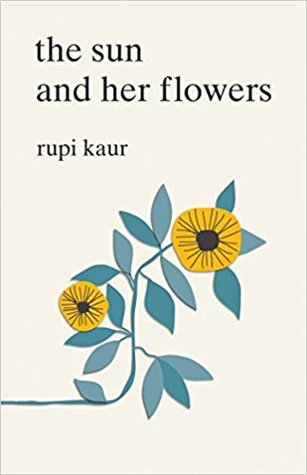 The Sun and Her Flowers by Rupi Kaur
Winner of the Goodreads Choice Award for Poetry
Unsurprisingly, the mega-popular poet won the most popularity-oriented award. Rupi Kaur is likely the most known writer within the genre known as "instapoetry" or, more colloquially, "Tumblr poetry." Her second volume, The Sun and Her Flowers, focuses on themes of growth, ancestry, and home.
For more information:
The New York Times Top 10 Books of 2017
The 2017 Pulitzer Prize Winners